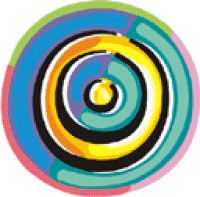 To get our games, follow these steps:
1. At www.7128.com, select the Get Games button. This will take you to the Get Games page.
2. At the top of the page, there is an index of our game catagories and game collections. You can either scroll down the page or use this to jump to what you are interested in.
3. Each game and game collection has a link named "more" that you can use to find out more about that product, including its accessiblity rating. You can get the game from either its "more" page or from the Get Games page.
4. Either way, to actually purchase a game or game collection, select the "Buy Game" button. This displays our electronic shopping cart page.
5. At the shopping cart, first enter you postal code.
6. If you have a coupon, go to the coupon code data entry field. Enter your coupon code. Be sure to select the recalculate button or you do not get the benefit of the coupon. Best to check your total to be sure you get your savings.
7. Select the checkout button. This displays the Checkout page. Or you can select the Continue Shopping button and add more games to your Shopping Cart.
8. At the Checkout page ,enter the usual Billing Address information. You can just check the Shipping Address check box if it is the same as your Billing Address.
9. Also enter your credit card information, unless your coupon gets you %100 off.
10. Select the Submit this Order button. This is what actually does the purchase. It then displays the Download page.
11. At the Download page, Select each game to download. If you have purchased more than one game, be sure to download them all.
Note: If you purchased your games on CD, then it is not necessary to download them here. You can skip this step. If you do choose to download your games, they will still come to you on a CD.
12. Follow your Browser's instructions for downloading. The installation programs should be put where your Browser normally puts them. Downloading may take a few minutes.
13. If you are running Windows 8,
click here for special Windows 8 instructions
14. That's it. To install your games, just run their installation programs. Our installation programs work with JAWS.
If there is any problem, contact us and we will try to resolve it.