The Worthington's Downstairs Maid is dead.
Constable Duffy tells you that there is no obvious cause.
Cecil Worthington is at the Newport Casino playing tennis, as usual.
O'Brien is in the stables, mumbling his Radical views.
And his assistant, Little Billy, has gone missing!
What is the butler, Townsend's secret?
Question witnesses and suspects around Newport.
Maybe Inspector Cyndi can offer you some help.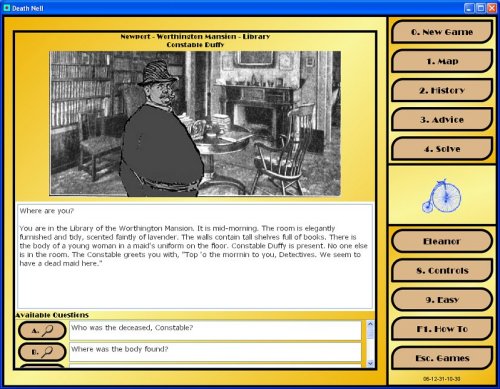 Inspector Cyndi games are intended for age 10 through adult
Inspector Cyndi games are rated B L, V I, C B, D F, M I, N I
Click here for definitions of the 7-128 Software Accessibility ratings.
FREE